New step, new website!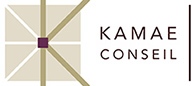 The NG Coaching and Kamae merger marks the end of the radical shift the consultancy engaged in last year. As Churchill would put it, this is not the end, but rather the end of the beginning…
New provisions, new consultants, new training approaches… All conditions are met to allow us to serve our clients' plans and projects even better than before and help us be worthy of the trust they are kind enough to bestow upon us.
To duly mark the occasion, Kamae is launching a new website this week – a website we want clear, dynamic, useful and sometimes fun… Just like the services we offer!
This is presently a beta version which will obviously evolve over the next few weeks, as we add the various modules we plan to include and take into account your feedback. In the meantime, we hope you enjoy discovering it as much as we loved putting it together with the Kickstartup teams.
Enjoy your visit!